Packaging
APC Packaging encourages people to visit their website and explore their unique sustainable offerings
APC Packaging, a global leader in women-owned packaging solutions, is excited to announce an update to its website to highlight its efforts towards sustainability and innovation, with an enhanced user-friendly experience for marks.
The website has been improved with the user journey in mind, as it contains new pages of information that brands would find extremely valuable. New landing pages such as "New Innovations" highlight their unique packaging solutions.
"All Points Covered" emphasizes their mission, while highlighting why they are the ideal strategic partner for packaging. The "sales process" breaks down a brand's customer journey with them, with the aim of improving communication about their service expectations.
These additions increase engagement, improve communication and illustrate APC's value across the website. "Our new design and new format add an additional element to the personality of our brands and strengthen our brand in the beauty industry as an innovative and sustainable packaging partner. Our focus has always been our customers, and a website is the first step towards that connection, so we're extremely excited to improve this experience. says CEO Lisa Lin.
APC Packaging encourages people to visit their website and explore their unique sustainable offerings, as well as check out their "Sustainable Education" page where they share their in-depth expertise in sustainable packaging through webinars, blogs, and more. .
APC Packaging recently celebrated its 15th anniversary and achieved WBENC certification for women-owned businesses.
With a focus on skin care, innovation and sustainability, they have always prioritized their customer base and provided high quality packaging solutions for global brands such as Estee Lauder, Clinique, GLAMGLOW, Beauty Stat and Dr. Brandt.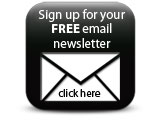 With this new website refresh, they aim to increase the value brought to new clients on their journey to greater success in the beauty industry.
Featured Companies