A big thank you to all our readers. It has been a difficult year for everyone in the world and we know it has been difficult to think of anything other than Covid-19, so we hope our content has provided you with some form of distraction, even if it is not. is only a few minutes.
Publishing the content you want to read is important to us, which is why every December we find out which blogs are the most read in the past 12 months. This allows us to understand where we should be focusing more and it will help inform many projects in 2021.
As chosen by you, here are your top 10 OS blogs of 2020 …
The Slow Ways project continues
By the interest that our tweets and posts on LinkedIn received, we should have known that it would be the best! If you haven't heard of Slow Ways, it's a project that GetOutside champion Dan Raven-Ellison founded. Using OS Maps, the aim is to create a national network of walking routes that connect cities across Great Britain. If you want to learn more, check out the Slow Ways website.
https://www.ordnancesurvey.co.uk/blog/2020/06/the-slow-ways-project-continues/
When real world mapping meets Tolkien
In second place is Dan Bell's brilliantly artistic mapping of Tolkien. Now we love to see any kind of creative mapping, but the fact that he used operating system data in his Tolkien-inspired mapping of course makes it even better! Whimsical yet geographically precise, Dan has created highly detailed fictional interpretations of our favorite places.
https://www.ordnancesurvey.co.uk/blog/2020/09/real-world-mapping-meets-tolkien/
The GeoDataViz team's favorite maps of 2019
We were delighted to see the popularity of this blog as it led us to continue it this year. 2019 was a big year for mapping, especially geo-visualization of data. This is what led our GeoDatViz team member, Paul Naylor, to come up with the idea. If you liked this content, read our favorite geographic data visualizations of 2020.
https://www.ordnancesurvey.co.uk/blog/2020/01/geodataviz-favourite-maps-2019/
Britain's best walking spots since lockdown eased
The challenges of 2020 have really shown us the importance of green spaces. In the months since Go's first lockdown eased restrictions, OS Maps subscribers have saved almost 700,000 routes in the app! In August, we took this data and analyzed it to identify the best walking spots.
https://www.ordnancesurvey.co.uk/blog/2020/08/britains-top-walking-spots-since-lockdown-eased/
Can you help color the buildings in London?
Being able to create theoretical planning and precise energy scenarios is essential for creating a sustainable city, but it cannot happen without a set of construction data.
Created by the Bartlett Center for Advanced Spatial Analysis at University College London, Coloring London is a free online platform designed to disseminate information and share expertise about London's buildings to make the city more sustainable.
Using OS data for building contours, this project is designed to collect, collate and visualize around 50 types of statistical data for every building in London. The project is still ongoing – get involved today.
https://www.ordnancesurvey.co.uk/blog/2020/01/colouring-london/
Using the data to explore Britain's AONBs and NSAs
In addition to how much we enjoyed this project, we are excited to see this blog in the top 10 as we wanted it to raise awareness of the Areas of Outstanding Natural Beauty of Great Britain (AONB) and National Scenic Areas (NSA) . Our brilliant graduate Jess Baker took the initiative to create these 78 stunning data visualizations and managed to fit them all into one poster!
Fun Fact: These scenic areas cover over 34,000 km2 of GB (larger than the 23,000 km2 covered by our national parks) and include a wide variety of mountain, coastal and rural landscapes.
https://www.ordnancesurvey.co.uk/blog/2020/07/using-data-to-explore-great-britains-aonbs-and-nsas/
A different perspective on the Highlands with OS OpenData
As part of our OS Developer blogging series, we had the pleasure of posting a guest blog post by Alasdair Rae (former University of Sheffield employee). Using the new Data Hub operating system, Alasdair details how he used our digital terrain model data to create a new map of the Scottish Highlands. The images on this blog are absolutely stunning, so we are not surprised that this blog has performed well.
https://www.ordnancesurvey.co.uk/blog/2020/05/scottish-highlands-with-os-opendata/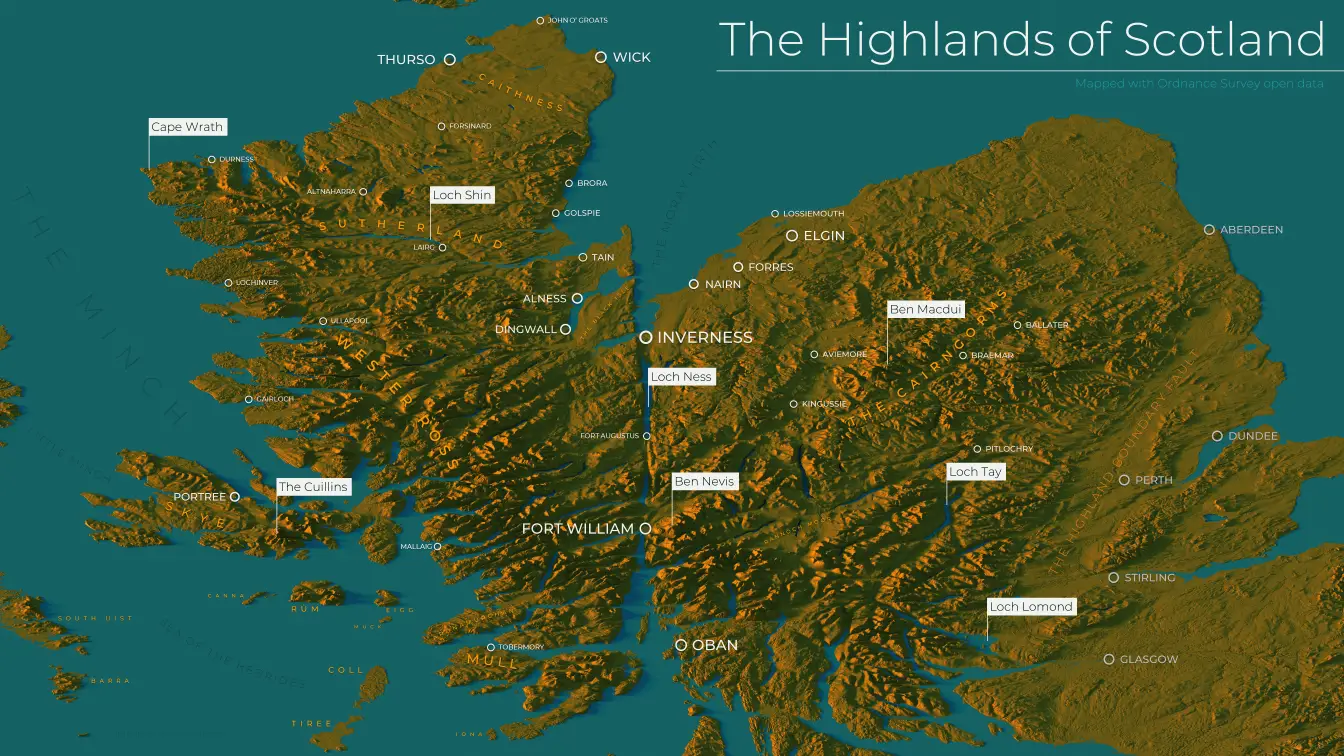 Using geospatial data to support crisis management and emergency response
Geospatial data can help manage a crisis more effectively and throughout 2020 our data has supported the response to Covid-19. This blog was written to show how our data can help support Covid-19 activity through Emergency Mapping (EMF) or a variety of other means.
https://www.ordnancesurvey.co.uk/blog/2020/03/using-geospatial-data-to-support-crisis-management-and-emergency-response/
Compare past to present with new OS Maps API layers
At number 9, we're excited to see another OS developer blog on the list. As the curator of maps at the National Library of Scotland (NLS), Chris Fleet oversees the brilliant NLS website. Accompanied by amazing images, in this blog he tells us how the new OS Maps API layers have a number of advantages over the previous OpenData OS.
https://www.ordnancesurvey.co.uk/blog/2020/07/comparing-past-present-new-os-maps-api-layers/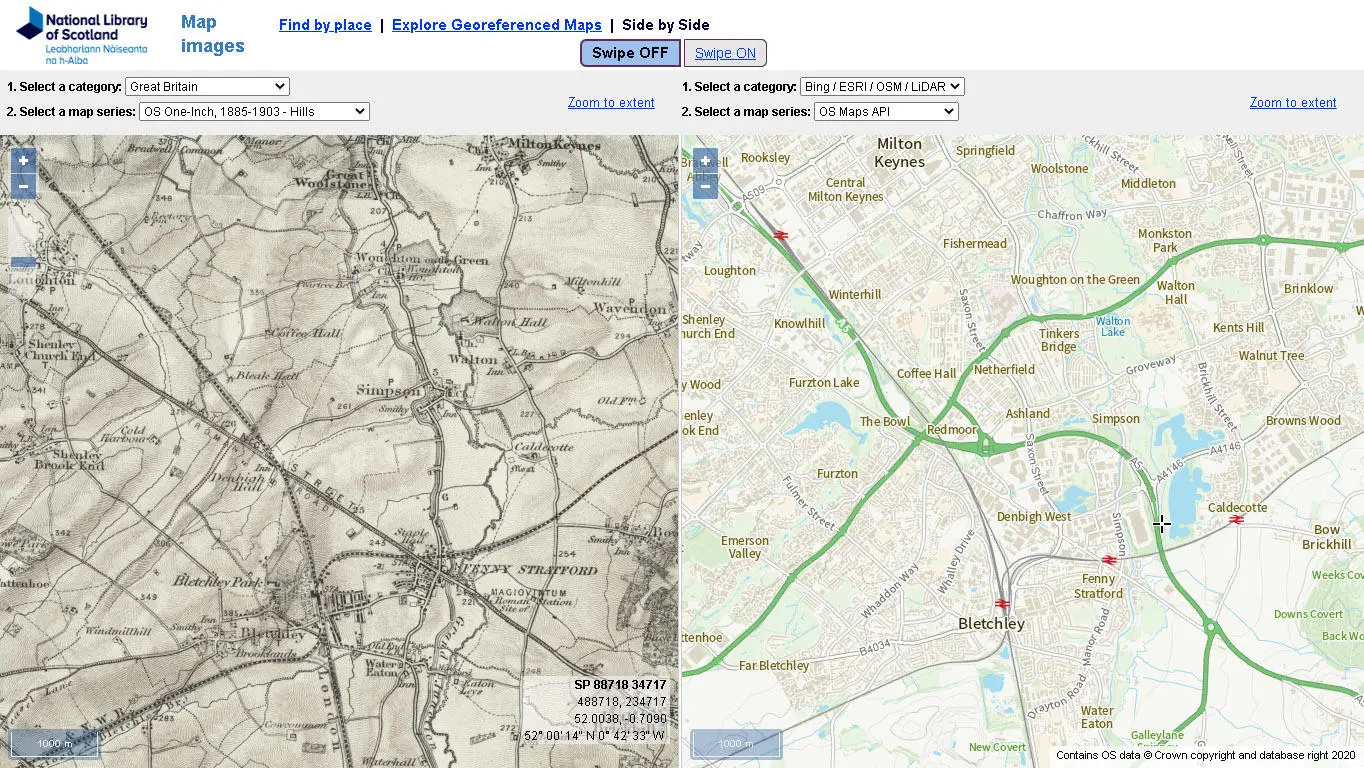 Identifiers, the key to unlocking your data
An identifier is a unique reference assigned to a specific thing, to help uniquely identify them from other things. We use credentials all the time, without even realizing it. Unwinding our postal code to help deliveries get to us is probably the most common use.
This blog explains how we worked to open more operating system data, including credentials. Our data may then be used with other data held by local / central government and business organizations.
https://www.ordnancesurvey.co.uk/blog/2020/06/identifiers-key-unlock-your-data/
Happy New Year, see you in 2021!